Excerpt from Ari's Top 5 enews
A tasty vegan cookie and its connection to a classic Ann Arbor park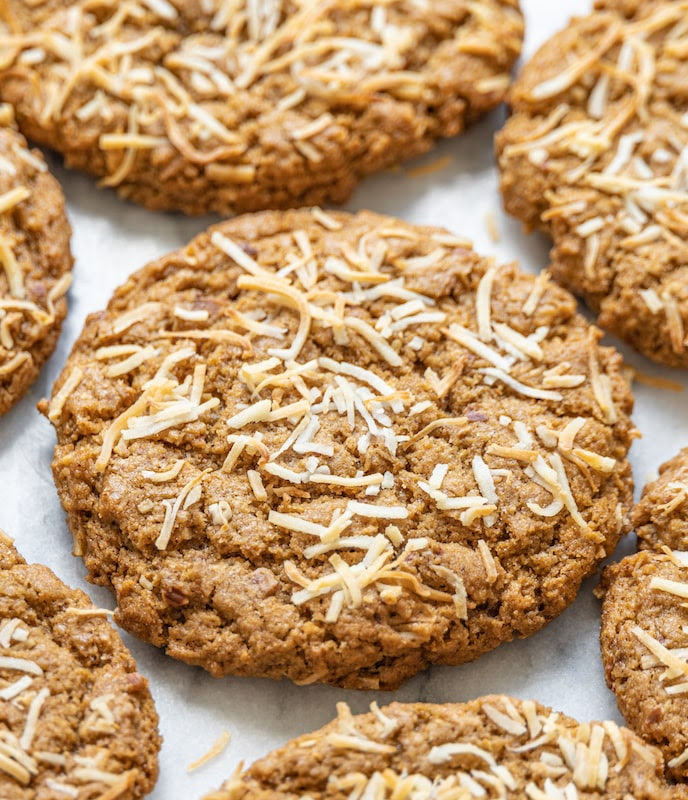 In our Zingerman's 2032 Vision, we share:
Our dedication to the Ann Arbor area is a huge piece of what makes us who we are. It challenges us to stay close, it excites us, it makes us creative. It's a powerful and paradoxical paradigm. By choosing to stay local, we have opened up opportunities we never imagined. We understand the wisdom of Zen poet Gary Snyder's words, "First, don't move; and second, find out what that teaches you."
These new cookies are one of many small ways in which we can grow our community roots more deeply than ever. If you're not a local, the name "Almondinger" for the cookie is a play on words for the well-known park on the west side of Ann Arbor, located on Pauline Boulevard, about two miles from the Roadhouse. The Allmendinger family arrived in the area all the way back in 1832, a couple years before the farmhouse at what is now Zingerman's Cornman Farms was built. The family came from Germany—in the spirit of what we're working toward with staff ownership and inclusive decision making, the name "Allmende" means "common pasture," or "that which is commonly held." The family papers are held now at the Bentley Historical Library, which also happens to hold the Zingerman's archive. The park was founded through a generous gift of three and a quarter acres in 1917 from Frank Allmendinger in honor of his grandfather, John George Allmendinger, the first in the family to immigrate to the area. Allmendinger wrote the letter to the city on May 8, 1917, a few months after the Revolution in Russia had ended the Tsar's rule and while WWI was in the depths of its long period of darkness. Pauline Boulevard, by the way, is named for Pauline Allmendinger. In the spirit of our move to mill our own grain here at the Bakehouse, Mr. Allmendinger was co-owner of Michigan Mills, one of the last of the local milling businesses.
The Almondinger cookie is a new vegan addition, along with the super tasty chocolate millet muffins. The Bakehouse crew say:
The newest cookie in our line-up features a flavorful blend of coconut (times two, with both coconut oil and toasted flake coconut) and almonds (times two again, with both almond butter and toasted almonds). Over half the flour in this cookie is freshly milled whole grain Michigan wheat, adding even more flavor!
You can nibble on an Almondinger with your lunch, have one for dessert after dinner, or take them on a trip. I like mine topped with jelly or jam because it's like an "almond butter and jelly sandwich." Better still, top the jam off with a toasted almond (try the spicy Spanish ones we have at the Deli!) so you get the contrast of the crunch of the whole almond.