Deli delivery right to your door or order ahead for an easy, stress-free pickup!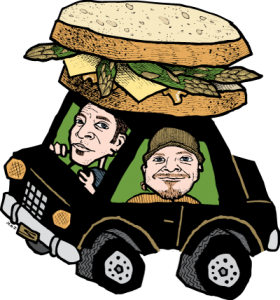 Where do you deliver to and how much does a delivery cost?
Our $6.99 delivery area is for sandwiches and groceries and is a 3 mile radius from the Deli. We can delivery to areas outside this area for a $4 per mile fee (calculated as the one way driving distance between the Deli and your location. Please call to confirm availability and cost, and we'll take your order over the phone.)
Who makes the deliveries?
Our deliveries are made by our own drivers or a third party delivery service. Deliveries can be no contact. You will receive a call when the driver is on the way and you can give further instructions at that time. Our Catering team handles deliveries of orders placed through our Catering department.
How do I pick up my order?
Follow the signs to our pickup area, which is located in the blue house with the red door in between our main Deli building and the Next Door Café.  Super easy!