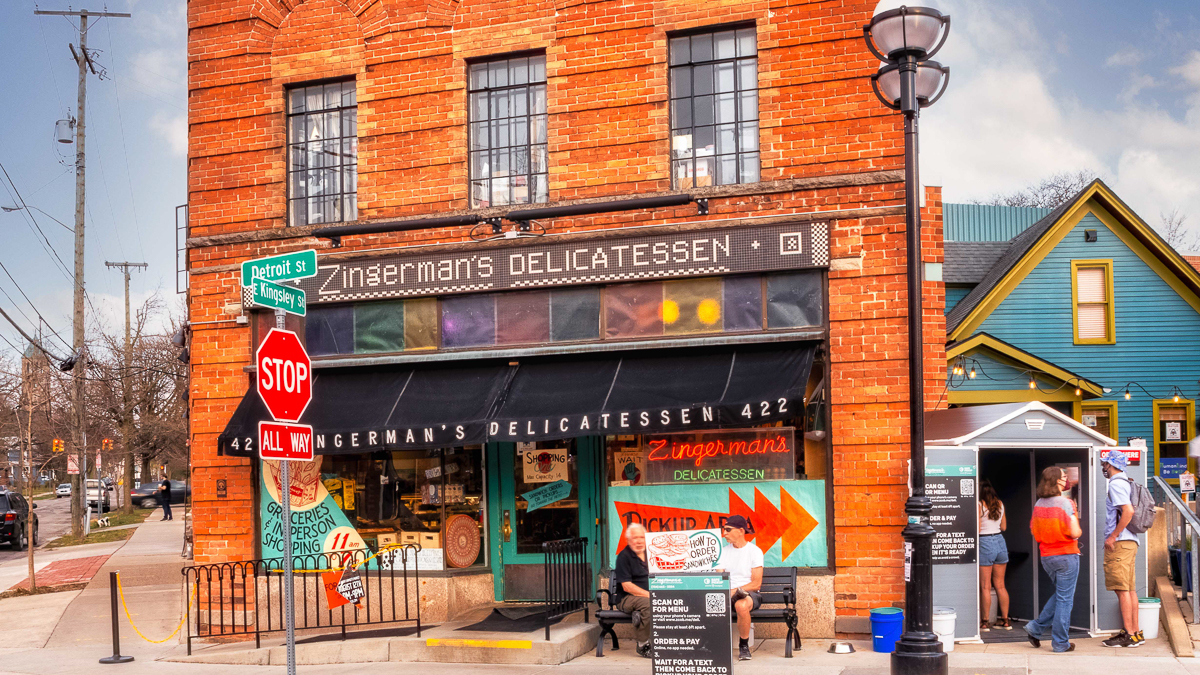 Zingerman's Deli
You Really Can Taste The Difference
Our Hours
Sandwiches

Groceries

Daily 11am-7pm
Saturday 9am-7pm

Next Door Café
celEbrating ouR LGBTq+ COmMUNIty!
Pride Cupcakes
This Pride Month, we are celebrating our LGBTQ+ community here in Ann Arbor by giving back! 20% of your purchase of Pride Cupcakes will go to the PrideZone program for LGBTQ+ youth at Ozone House.
Featured from the deli dish blog
What is Zingerman's Anyway?
Opened in March of 1982, by Paul Saginaw and Ari Weinzweig in a historic building near the Ann Arbor Farmers' Market. Serving up thousands of made to order deli sandwiches with ingredients like premium Black Angus corned beef and pastrami, free-range chicken, turkey, housemade chopped liver, and chicken salad. Zingerman's Deli also stocks an exceptional array of farmhouse cheeses, unique olive oils, varietal bottles of vinegar, smoked fish, high-quality salami, locally roasted coffee, exquisite teas and locally sourced vegetables for salads. Today, Zingerman's Delicatessen is an Ann Arbor institution, the source of great food and great experiences for thousands of visitors every year.