Excerpt from Ari's Top 5 enews
A mysteriously Jewish, marvelously delicious, sweet treat for the season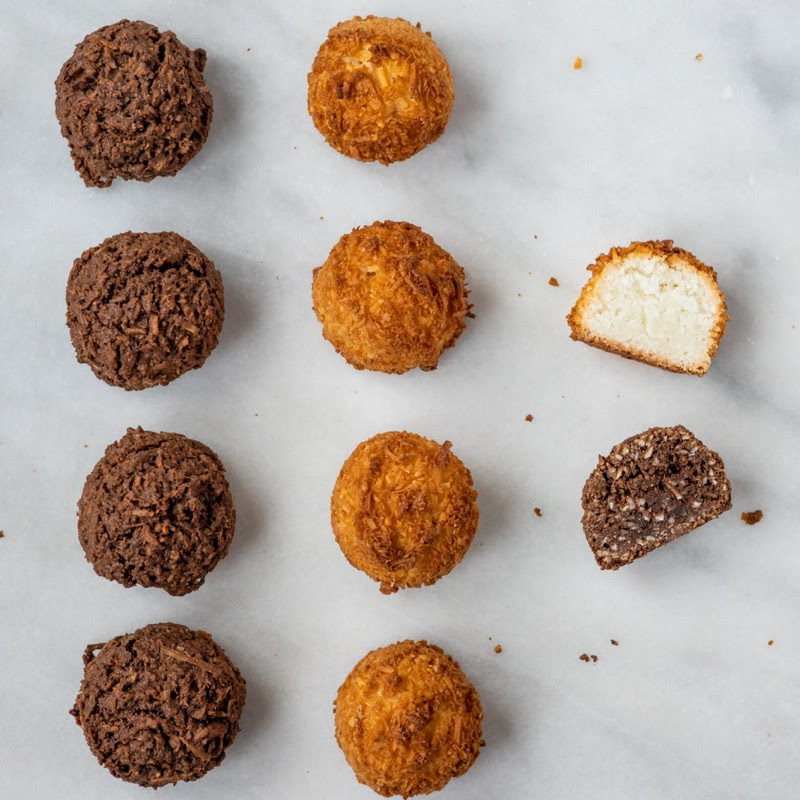 When I was a kid, coconut macaroons were on the table at every single Passover meal. And yet, like gefilte fish or the potato kugel, they have no particular religious significance, nor anything remotely resembling Biblical roots.
Best I can tell, the original idea of coconut macaroons developed in the Mediterranean, where they were—and still are—made from ground almonds. Because they were made without flour, they caught on in the Sephardic Jewish community for Passover—many Mediterranean Jews still make them with nut pastes to this day. Somewhere, one day, probably in North America, a Jewish baker had the idea to use dried shredded coconut instead of almonds. Manischewitz, the now iconic producer of kosher packaged foods, started as a matzo making company in 1888 in Cincinnati. Today they make a dozen and a half flavors of macaroons—some of which I was raised on, eating them right out of the pop-top can they came in. What we make at the Bakehouse are, I'm happy to say, about 500 times more flavorful! In Zingerman's Bakehouse, Amy and Frank wrote: "they have … a crisp exterior and a dreamily moist interior." I just tasted them again yesterday and was reminded that they really are the creamiest, best-tasting macaroons I've ever had anywhere!
You can pick up some of the great tasting coconut macaroons seasonally at the Deli or other Zingerman's businesses!